We are looking forward to an exciting summer here at Hall Neighborhood House. Our annual Summer Camp is on the horizon, and we can't wait to provide kids in Bridgeport with fun, enriching programs all summer long!
In addition to Summer Camp, we're also excited about our new exercise program for seniors, additional mental health resources for our neighbors, more hands-on experiments in our Hall of Science, continued support for families on the East Side of Bridgeport, and our upcoming Breakfast of Champions event featuring Coach Jim Calhoun!
Every day is an adventure here at Hall Neighborhood House, and we are honored to share the latest with you.
Thank you for your partnership, we couldn't do this without you!
Summer Camp is Coming Soon!
Summer Camp starts next month! We're busy preparing for a fun, safe, and enriching summer—and we can't wait to welcome kids to our programs!
Hall Summer Camp gives kids and families in our community a combination of intentional tutoring and fun activities. We're so excited about a summer full of field trips, STEM classes, cooking classes, tutoring, and lots of play—and we know are kids are, too!
Senior Exercise Program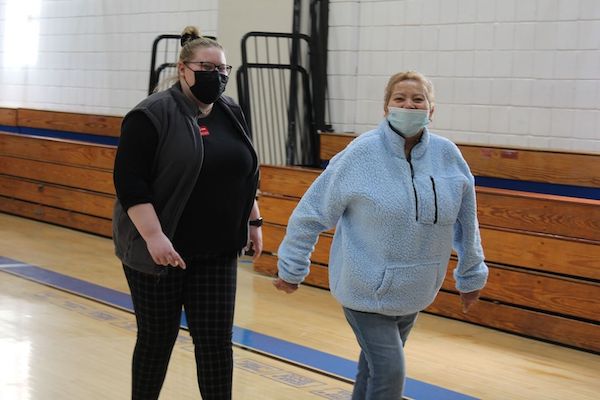 Thank you to the amazing volunteers from the Sacred Heart University College of Nursing who stopped by to give our seniors a talk on exercise! They shared information about the importance of regular exercise, then helped seniors start moving by practicing their new skills in the gym! We are grateful for these dedicated and caring volunteers and their generosity of time and expertise.
Kelly's Kids Petting Zoo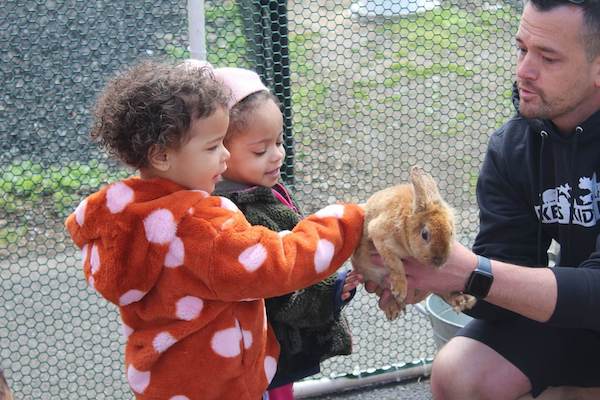 Hall Neighborhood House students loved a recent visit from the incredible team at Kelly's Kids Petting Zoo. They brought a variety of animals for our toddlers to meet, pet, and learn about. We're not sure who had more fun during the visit—our kids or their teachers! Thank you to Kelly's Kids for their generosity.
Easter Bunny visits Hall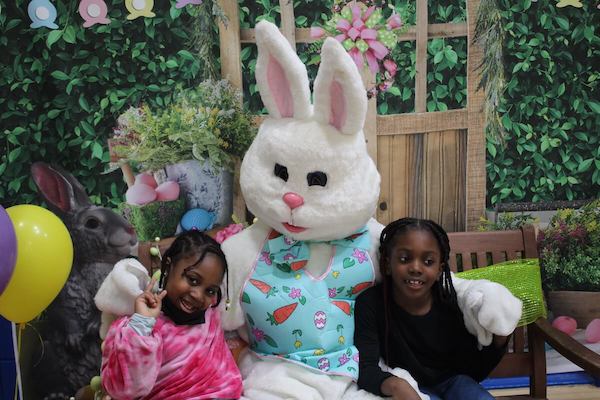 The Easter Bunny was a surprise guest at our Easter Egg Hunt party. The kids loved meeting the colorfully dressed bunny as they enjoyed sweet treats and hunted for eggs!
These kinds of events are part of what makes Hall Neighborhood House special—and we are grateful to provide a space where all members of our community can gather together and celebrate occasions, big and small.
Earth Day at Hall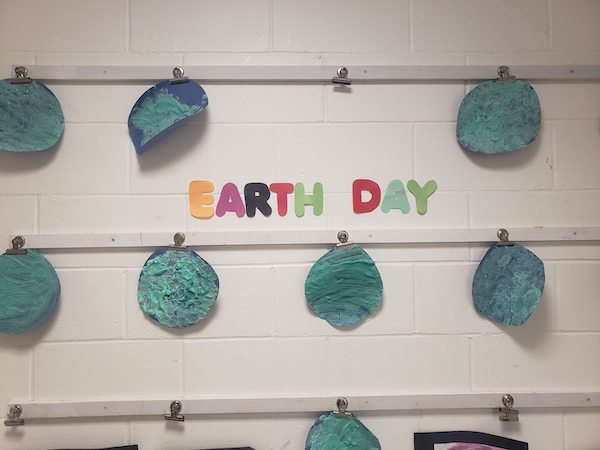 At Hall Neighborhood House, we teach our students that a clean planet is a healthy planet! We used Earth Day as another opportunity to share the importance of taking care of our planet. The next generation is learning how to create environmentally friendly habits!
Wee Engineers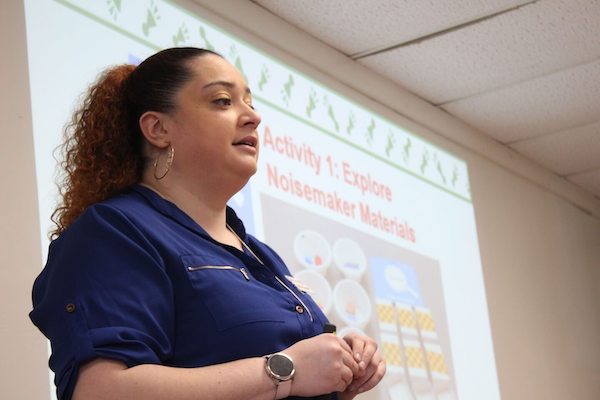 The Wee Engineers curriculum is coming to our classrooms! The Museum of Boston recently visited Hall Neighborhood House to train our Early Childhood teachers on the curriculum. We are so grateful to give our students the opportunity to learn engineering through this fun and innovative course!