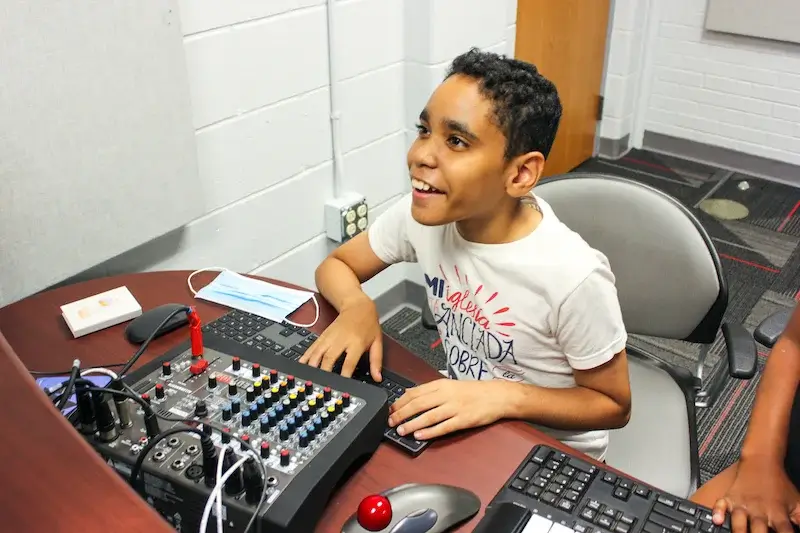 Hall Neighborhood House is partnering with Code Ninjas to host two coding workshops this July! Rising 6th through 9th graders are invited to attend these workshops, facilitated by our STEM team and some friends from Code Ninjas. Add your name to the waitlist for both sessions now!
MakeCode Arcade: July 10 – 14
Time:

9 a.m. – 12 p.m.

Cost:

$10 per student
Have you ever wanted to design your own gaming character? In MakeCode Arcade, you will design your very own character and game map, then use simple code blocks to control your game. Once complete, you will bring your game to life on your own miniature gaming device called Meowbit!
Adventures in Game Design: July 17 – 21
Time:

9 a.m. – 12 p.m.

Cost:

$10 per student
Code your own games! During this incredible week, you will learn how to build games using characters you love and the coding skills you will gain throughout the workshop! You even get to choose your own themes and worlds to explore. 
Computers for coding will be provided for both workshops. 
Please contact Lynn Harris Olins, STEM Educator, at lolins@hnhonline.org or 203-258-5068 with any questions.
This program is funded by an ARPA grant.