At Hall Neighborhood House, we know science is fun! When students in our After School Program visit the Hall of Science, they get to explore innovative programming and enjoy an accessible entry point into all types of science. 
Our science curriculum is designed to help students explore a variety of concepts and engage with the world using hands-on activities. Our STEM Coordinator, Mr. David Mestre, prioritizes simple experiments that students can replicate at home, and he also introduces students to state-of-the-art technology not found anywhere else in the area. Here are just some of the highlights of the last few months of science…
Static Electricity
Students used balloons, empty soda cans, paper, and running water to experiment with static electricity. Students learned not only how to conduct static electricity, but also how it works, learning how objects with similar electrical charges repel one another.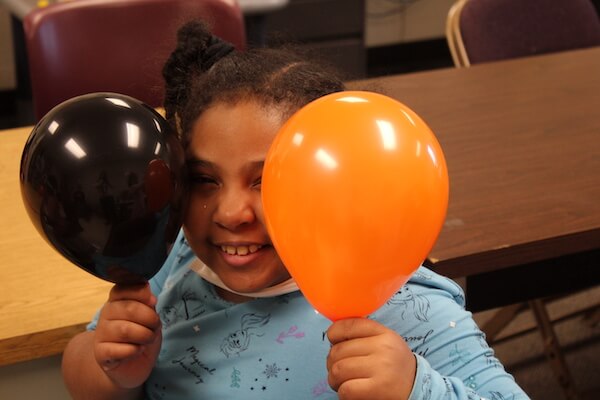 Studying the Stars
The Vaonis Stellina is a state-of-the-art telescope that is portable, app-controlled, and has a light pollution lens, which allows students to easily see and photograph stars, planets, galaxies, and more! This photo of the Whirlpool Galaxy (which is 31 million light-years away!) was taken by Mr. David from right outside Hall Neighborhood House! 
Sound
Our youngest students learned about sound and how it travels via vibration using cups and strings! "I didn't know science could be in the smallest things!" exclaimed one of our students during the lesson. 
We love how our awesome teachers work hard to foster students' natural creativity and make tricky concepts easy to understand.
PocketLab
Mr. David and students used the PocketLab to explore the world outside of Hall Neighborhood House! Hall has two types of PocketLabs: The PocketLab Voyager and the PocketLab Air. These handheld devices can be used to measure air quality, temperature, speed, magnetic fields, and more.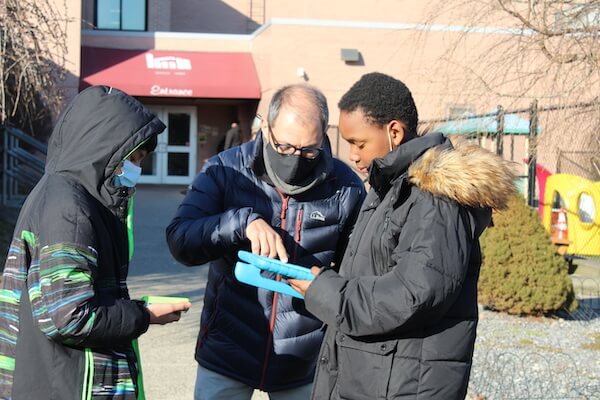 Electrical Engineering
Students built electric circuits to learn about the flow of electricity. We love watching their curiosity come alive through hands-on experiments and activities! 
Aeronautics
Students learned about aeronautics by making and flying bumblebee kites, helicopters, and loop gliders. They explored the factors influencing flight, such as push and pull forces. 
Vacuum Forming
With the Hall of Science's Vacuum Formers, students were able to make hologram projectors out of a sheet of plastic using a process called Thermoforming!
Through the Hall of Science, we are giving students experiential learning opportunities that encourage them to be curious, observe the world around them, and stretch their abilities. We are grateful for the partnership and support that makes programs like these possible!