June was a month to remember! We recognized a huge milestone together with a weekend full of celebration—including a carnival, a gala, ribbon-cutting, and more! Thank you for helping us honor Hall Neighborhood House's 135 years in Bridgeport—and be sure to visit our website to see photos from all of these incredible events.
I'm so proud to be a part of this community—and of the ways we care for each other, respect each other, and work together, especially as we grow our health programs and launch our dental clinic. Through this exciting season of expansion, we hold fast to our values; they help us carry out our mission authentically.
Thank you to everyone for supporting our mission over the years! We are so excited for our future—and we hope you are too.
With gratitude,
Bob Dzurenda
Executive Director

Thank you for joining us for a Toast to 135
We are so thankful for all of the community members, supporters, and donors that helped make our Toast to 135 celebration special! Through our live and silent auctions we raised money for important programs for our students and community—and had a great time doing it.
Thank you for helping us celebrate our history and toast to all the exciting new opportunities in our future. Visit our website to see photos from the event.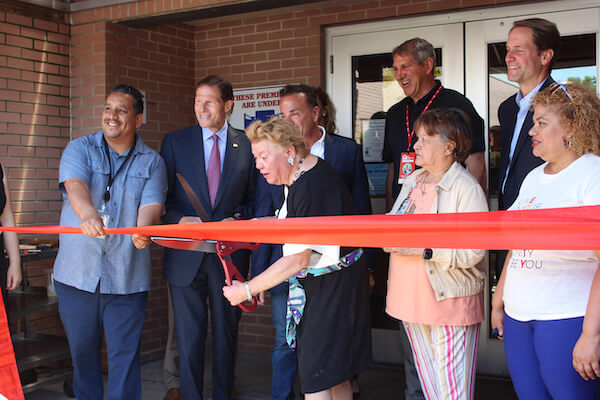 The official health center ribbon cutting
We are thrilled to have finally cut the ribbon on our on-site health center! Together we celebrated the high-quality primary care we now offer at Hall Neighborhood House. Thank you to all the members of our community who helped us make it a special event, including special guests Congressman Himes, Senator Blumenthal, and Mayor Ganim. The Community Health Center operates in partnership with Optimus Health and is staffed with practitioners five days a week.

Student physicals offered on-site
Bridgeport Public Schools require physicals for all new students, and every student entering Kindergarten, grade 6, and grade 10. To schedule a physical, fill out the physical request form and return it to your student's teacher. Appointments occur during the day and parents are invited to attend in person or via video conference.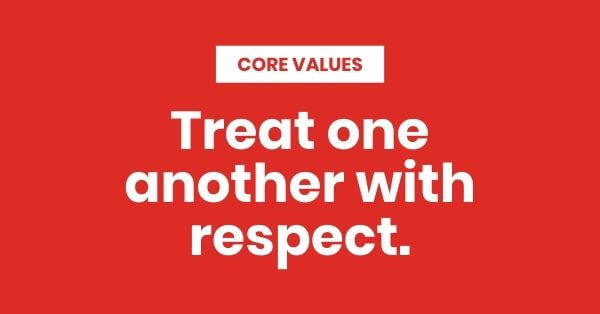 Our values: respect
At Hall Neighborhood House, all of our programs are driven by a core set of values. For example, in our community, we treat one another with respect, no matter what. Read the latest installment of our values series on the Hall Neighborhood House blog. We talk about what respect means to us and how it helps us foster a diverse, vibrant, and interconnected community.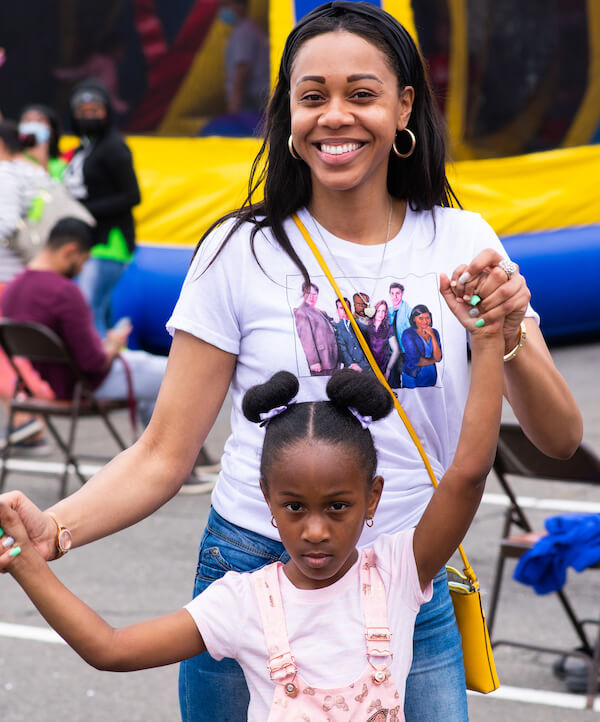 Fun at the family carnival
The Hall Neighborhood House Family Carnival, part of our Toast to 135 weekend, was a joy-filled celebration of our history in Bridgeport. We danced, enjoyed delicious tacos and pizza, jumped in bouncy houses,  and played games together with our neighbors! Photos from this great event are on our website.

Our front entrance gets a makeover
On Memorial Day Weekend the members of Crossroads Community Church braved the rain to give our front entrance a whole new look. They provided some much-needed landscaping, adding mulch and new plants.  Thank you for your hard work and generosity, Crossroads!