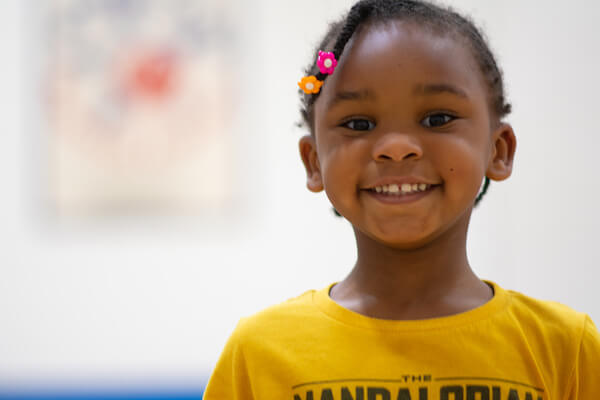 Hall Neighborhood House is proud to have been selected for a very important childcare study funded by the US Department of Health and Human Services.
The "Variations in Implementation of Quality Interventions (VIQI): Examining the Quality Child Outcomes Relationship in Child Care and Early Education" study focuses on children's experiences in early care and education programs across the country. Researchers are studying how classroom quality supports learning in order to understand what classroom conditions lead to improved educational outcomes for students. They will also be looking at interactions between children and teachers. We are very excited to take part in this important research!
"Participating in this study allows our teachers to receive additional professional coaching in implementing effective curriculum in their classroom," said Hector Burgos, Hall Neighborhood House's Director of Early Childhood Programs. "We continue to find ways to improve our programming so we can provide high-quality care to the families we serve in our community."
The results of the VIQI project will be used to inform research, policy developments, and programmatic improvements for childcare programs across the nation.
As participants in the second phase of this study (the first, a pilot phase, concluded in 2019) we have access to extensive resources and support, including a financial stipend. Our teachers will be testing promising curricula, taking advantage of increased professional development opportunities, and attending teacher training led by experts in the field. This is an incredible opportunity for Hall Neighborhood House, and we look forward to seeing the benefits for our teachers and students!
To learn more about the study visit https://www.acf.hhs.gov/opre/project/variations-implementation-quality-interventions-examining-quality-child-outcomes