We are in a season of preparation here at Hall Neighborhood House—preparing students for college, preparing children for kindergarten, preparing for new initiatives, and preparing to welcome back seniors in a few short weeks.
With the future in mind, we recently completed several renovation projects, including updating our lobby, building out a new behavioral health room in our community health center, and redesigning our senior center. We are also working on our lower-level game room so that students have even more space to play and learn.
We are so excited for all that is ahead—and can't wait to share some of our February highlights with you!
Thank you for your support and encouragement of Hall Neighborhood House!
With gratitude,
Bob Dzurenda
Career Academy for high school students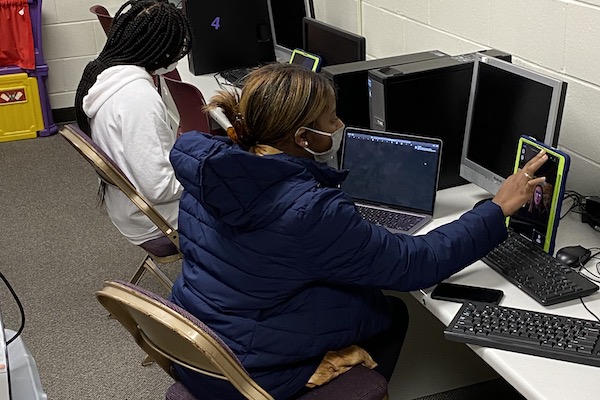 Hall Neighborhood House's Career Academy teaches area high school students how to build a resume, interview for jobs, develop computer skills, complete college applications, and access financial aid. The program also includes mentoring from current college students and the opportunity to connect with other students pursuing their next steps. Best of all, this helpful course is free for high schoolers—and it's a great way for young people to prepare for their futures!
A new generator—and a COVID-19 vaccine update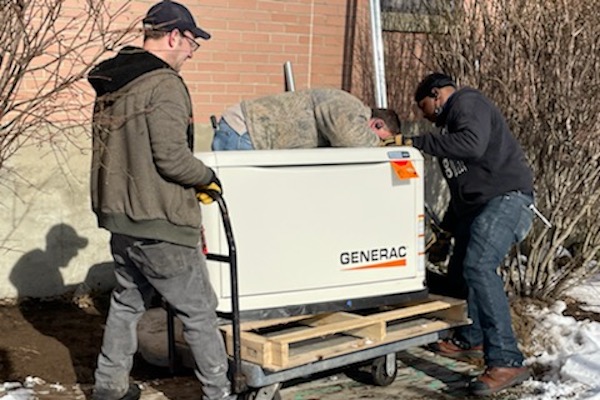 In February, our friends at Mennillo Plumbing and WC McBride Electric helped us install a new generator in our Community Health Center, enabling us to keep COVID-19 vaccines on-site. In addition, our bilingual staff is here to help community members navigate the online portals and sign up for appointments—and every person who receives their first shot at Hall Neighborhood House is automatically registered to receive their second dose.
Celebrating Black History Month
Our preschoolers and students celebrated Black History Month by creating art and participating in fun, engaging activities in their classrooms. We love seeing teachers and students work together to honor this important month—and we love having their colorful, creative works of art decorating the halls of Hall Neighborhood House!
Together for Bridgeport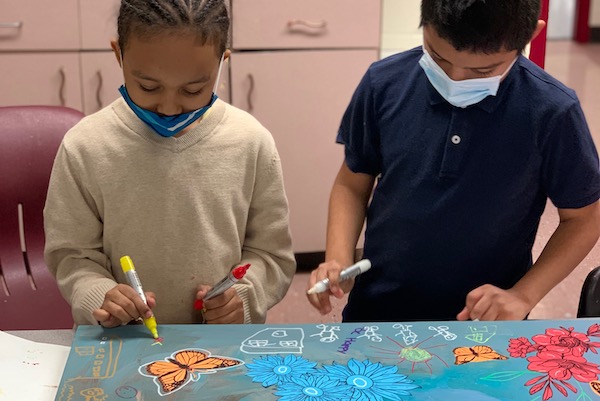 Today and tomorrow, students in 3rd, 4th, and 5th grade will be participating in Together for Bridgeport—a brand new collaborative art project led by Hall Neighborhood House staff. This free art program gives students the opportunity to learn new art techniques, develop their creativity, and make something beautiful together. We can't wait to share the finished product with you!
Re-opening the Senior Center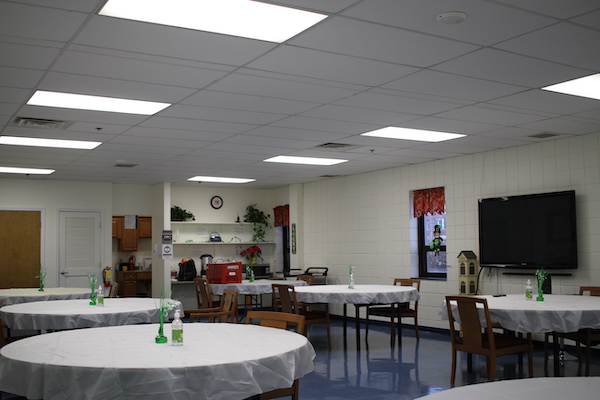 With more and more of our seniors receiving the COVID-19 vaccination, we are taking steps to re-open our Senior Center! We just finished renovations on the space, and beginning later this month, we will welcome small groups of vaccinated seniors for socially distant activities like bingo and other games. This has been a long, challenging, isolating winter, and we are so excited to be able to gather safely in just a few weeks!
Dental Clinic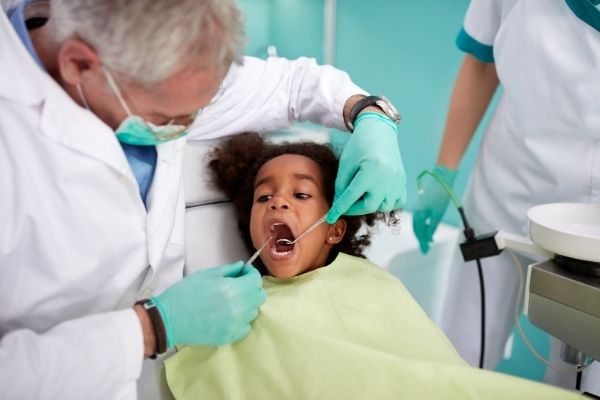 We have completed the first phase of construction on our new dental clinic! As Dr. Peter Ferrara of Ferrara Dental shared, "Oral health is essential for our overall wellbeing. To stay as healthy as possible, children and families in Bridgeport should have easy, convenient access to dental care. It's great that Hall Neighborhood House is working to meet this need." You can help us take the next steps toward opening this key service by supporting our healthcare expansion campaign!
Stay tuned! Here's what's coming soon…
Seniors returning to Hall Neighborhood House!
Renovations to the lower-level game room
Opening our behavioral health center