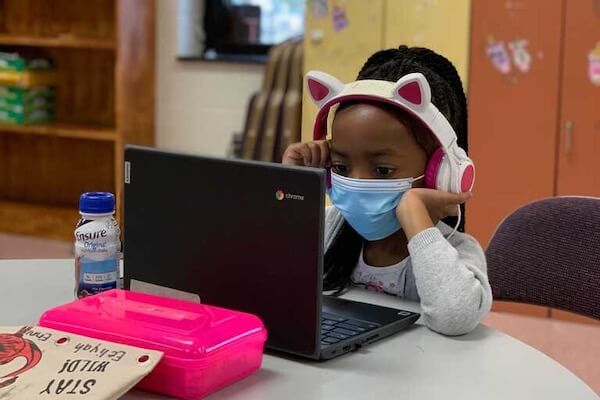 It has been a busy winter at Hall Neighborhood House! To keep you up-to-date on everything happening, we're excited to launch our new newsletter—a monthly digest highlighting some of the biggest moments of the past month and looking ahead to what's next. I encourage you to invite your friends to subscribe, too!
This month, we focused on keeping our community as safe and healthy as possible. Our new community health center has allowed us to offer a wide variety of health services, including physicals, wellness visits, COVID-19 testing, and, now, COVID-19 vaccines. Moving forward, we're so excited to continue to expand these health resources for our neighbors. 
Thank you for your support and encouragement of Hall Neighborhood House! 
With gratitude, 
Bob Dzurenda
COVID-19 vaccines for seniors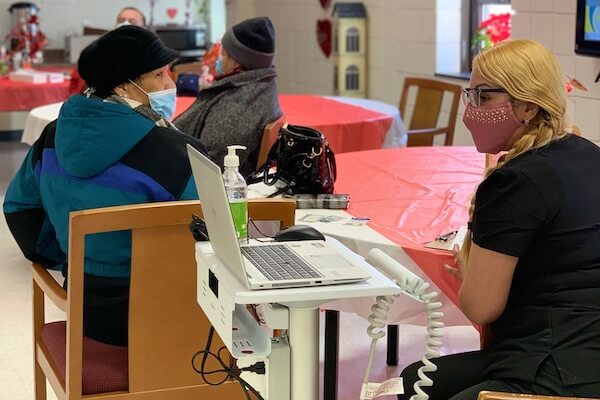 This month, we began administering COVID-19 vaccines to over 100 seniors who participate in Hall Neighborhood House programs. We hope this is only the beginning! In the coming weeks, we will open up vaccination appointments to other seniors in the community and continue to work within government guidelines to offer vaccines to as many people as possible. We have a bilingual team on-site to help seniors navigate the online registration process, and seniors are welcome to stop by now or call 203-345-2024 to sign up and add their names to our waiting list. 
Virtual school support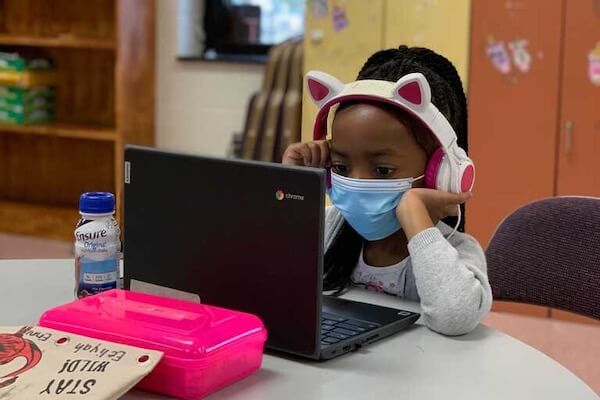 When students transitioned to virtual or hybrid school, we quickly realized that families in our community needed a safe place where their children could access their online classes. We opened Hall Neighborhood House to a group of these students, and since September, our youth counselors have helped them log in to school, stay on task, and navigate their assignments all day long. 
Community Health Center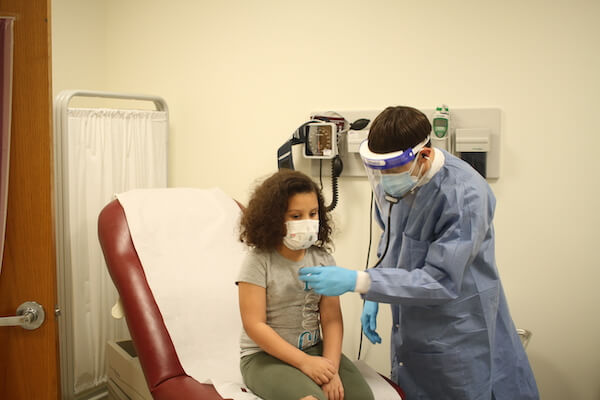 Our community health center is OPEN! Children, families, and seniors have been receiving medical care, including immunizations, check-ups, and wellness visits right here at Hall Neighborhood House. Care is provided in partnership with Optimus Health, making it a simple, safe, easy option for our neighbors on the East Side of Bridgeport. Our neighbors can stop by to learn more, or call 203-345-2024 to schedule an appointment.
Getting ready for Valentine's Day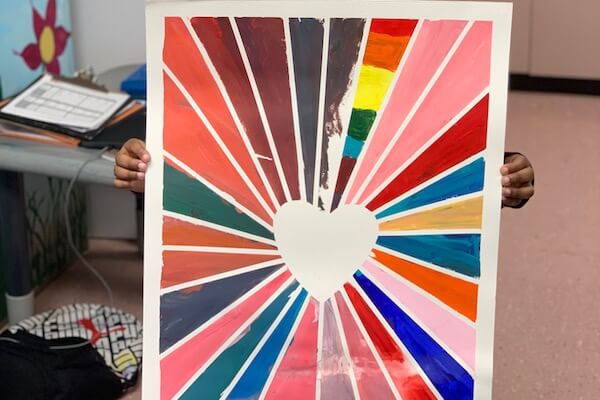 Students have been getting in the Valentine's Day spirit and helping us decorate our space for the upcoming holiday. They completed collaborative art projects using tape and paint, and we were so impressed with the results! These talented young people amaze us with their creativity—and keep us smiling with their great attitudes. 
COVID-19 testing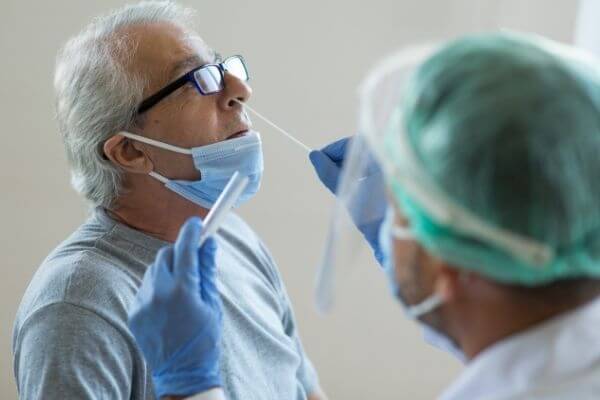 Every week, we provide COVID-19 testing to our neighbors at no cost. Our partners at Yale New Haven Health offer walk-up testing every Tuesday from 8:30 – 4:00. We are proud to play our part in keeping our community healthy and grateful to our team of partners that make high-quality healthcare available right here at Hall Neighborhood House. 
Keeping parents up-to-date on their children's learning
Our early learning program upgraded their ProCare services at the beginning of January, giving parents an inside look at their children's daily activities, milestones, and more. This easy-to-use app also allows us to track attendance, provide "contactless" check-ins and check-outs, and communicate with parents and families. We are grateful to have technology that helps us stay as safe, healthy, and connected as possible. 
Stay tuned! Here's what's coming soon…
A new behavioral health center — opening in the near future!

Dental services offered through our Community Health Center

Renovations in the senior center in the lobby