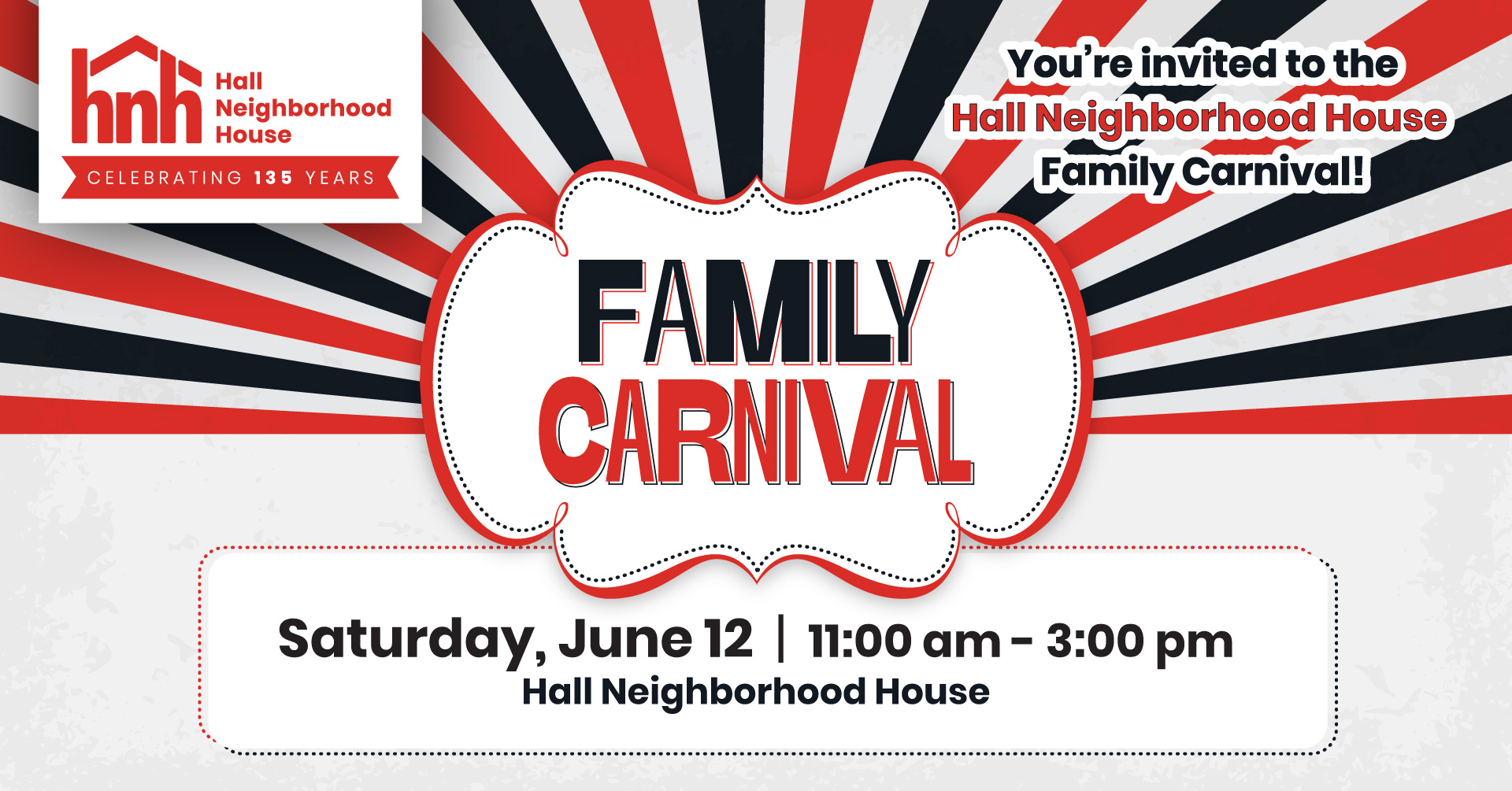 You're invited to the Hall Neighborhood House Family Carnival!
Join us Saturday, June 12 from 11:00 am – 3:00 pm! We're transforming our parking lot into a fun, fantastic experience for the day.
All our friends and neighbors are invited to celebrate 135 years in Bridgeport with us. Play Bingo, win prizes, and learn about our programs! Families can enroll students in Summer Camp and get information about our Early Childhood programs.
Join us as we celebrate the future of Hall Neighborhood House!