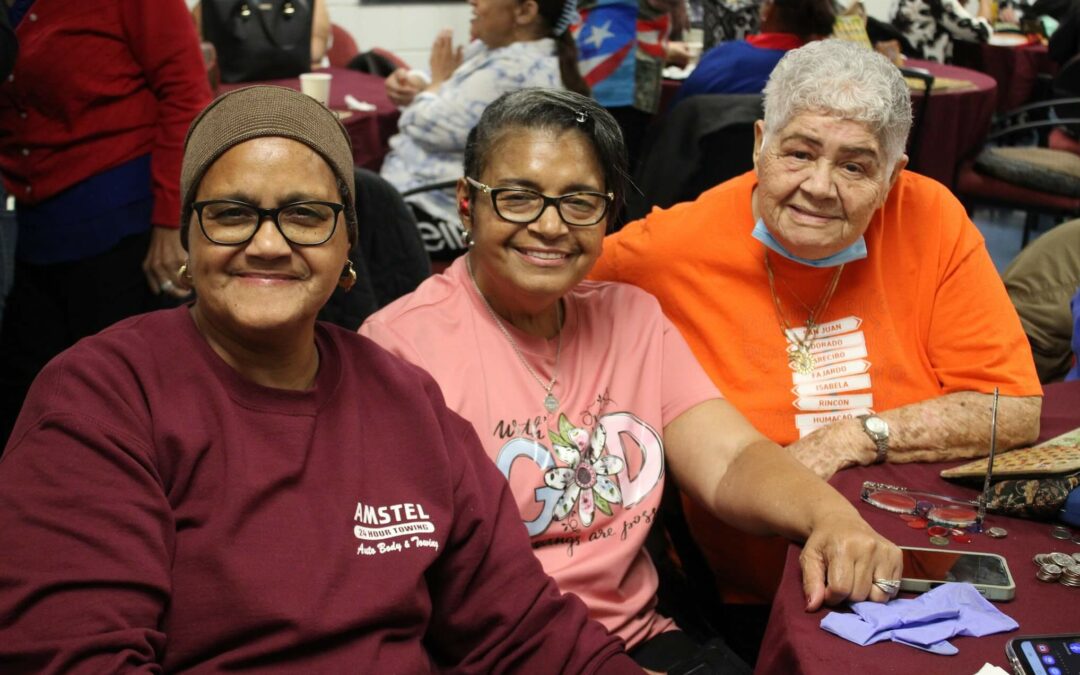 Mental health is a critical part of our well-being as humans. Here at Hall Neighborhood House, we work to provide our neighbors with holistic behavioral health support that meets their needs throughout their lives. 
This year, we've partnered with Southwest Community Health to provide comprehensive counseling to the seniors in our program! 
How did we get here?
Our job, at its core, is to provide services that make our neighbors' lives better. Throughout our 135-year history, our programs have taken many forms—but our goal to make life better has always been at the core of our work. Affordable preschool and childcare, meals for seniors, youth after-school programs, and resources for families are just a few of our impactful programs. 
When we see a need in our community, we try our hardest to meet it. In 2021, that meant opening our medical clinic to provide critical and comprehensive healthcare. On November 9, we celebrated the next chapter of our on-site health center with our Grand Welcoming Celebration with Southwest Community Health! We're thrilled to offer participants in our programs checkups, vaccines, physicals, and preventative care. 
We also realized we could do even more together and began exploring what a mental health program tailored to our seniors could look like. 
Senior mental health
The CDC reports that depression is the most prevalent mental health condition among older adults. It can increase with age, but it is not a normal part of aging. The CDC estimates that 80% of depression cases in older adults can be treated. 
Depressive disorders can be difficult to recognize and treat in seniors because of the misconception that certain symptoms of depression are a normal part of aging and not a cause for concern. Seniors themselves may not know they can seek treatment and feel better. 
At Hall, our strong relationships with the seniors in our program (many of whom we see multiple times a week) mean that we are primed to notice extended periods of sadness or symptoms of depression. 
Mental health support at Hall
Through our partnership with Southwest Community Health, we're providing group and individual counseling to our seniors, connecting them with trusted providers. 
In counseling, seniors can talk through what they're experiencing, get advice from knowledgeable providers, and be referred to more specialized care if needed. Group counseling allows them to problem-solve with their peers and understand that they are not alone in what they are feeling. 
We're also hosting low-pressure conversations to help break down the stigma around getting help and talking about feelings. 
For as long as our senior center has existed, seniors have been able to find connections and relationships that improve their quality of life. Now, they can find the care they need to support their physical and mental health as they age. Their presence strengthens our community, and we're proud to connect them with the resources they need to live their healthiest lives.