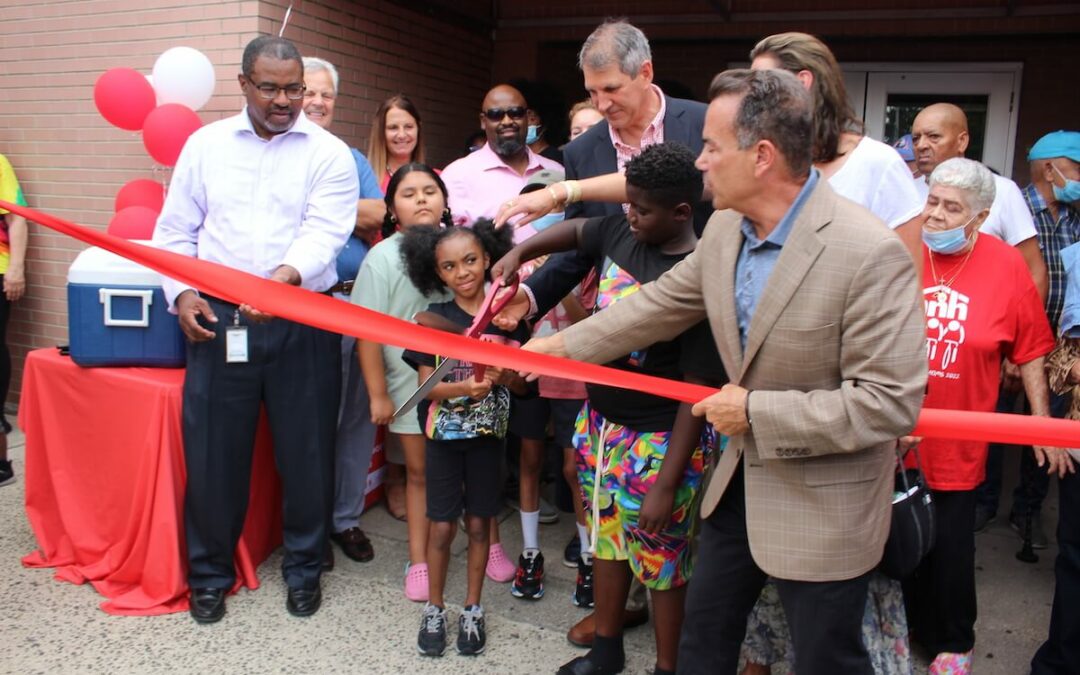 Here at Hall Neighborhood House, we have been providing comprehensive services for our neighbors since 1886. And our building, located at 52 George Pipkin's Way, is the heart of everything we do. All of us, from staff to students to seniors to community partners, are dedicated to keeping it in good condition—it's part of living out our value of caring for our community. 
Our building is at the heart of so much of our work. It gives all of us the space to learn, play, and grow together–and it gives our neighbors a safe place to gather. We are excited to share some in-progress and upcoming capital improvements we're making to take care of our home so it can continue to serve our community for years to come. 
We are

installing two new HVAC systems

to more efficiently heat and cool our space. This will make the inside temperature more comfortable for all our neighbors—especially in the summer! 

We're

repainting classrooms

so that students can spend this school year in a space that reflects the fresh, bright possibilities of the next nine months. 

We have started

renovating and modernizing our bathrooms

. Several of our restrooms needed important updates, and we're eager to make these spaces as safe, accessible, and updated as possible. 

We're

refinishing all of the floors

, too. We can't wait to strip the old finish and give them a good wax, making them shine and look better than ever!

On our grounds, we are

installing new gates

to help improve safety and security at Hall Neighborhood House. 

We're also

adding keyless remote entry

so our seniors can come and go more easily and safely, and we can keep track of traffic moving through these spaces.

Also outside, we're

trimming our trees, thanks to our amazing partners at Bartlett Tree Experts! We are so grateful for their ongoing support of our landscaping needs.

And we aren't finished yet! We are currently sourcing bids for

renovations of our lower level

, so we can serve even more of our community members. This important project will help us create space for 40 more kids and 50 more seniors in our programs.
All of these renovations will help us better serve our community as we continue to provide a safe, welcoming space where our neighbors can access comprehensive programming, gather with friends and loved ones, and enjoy time together.